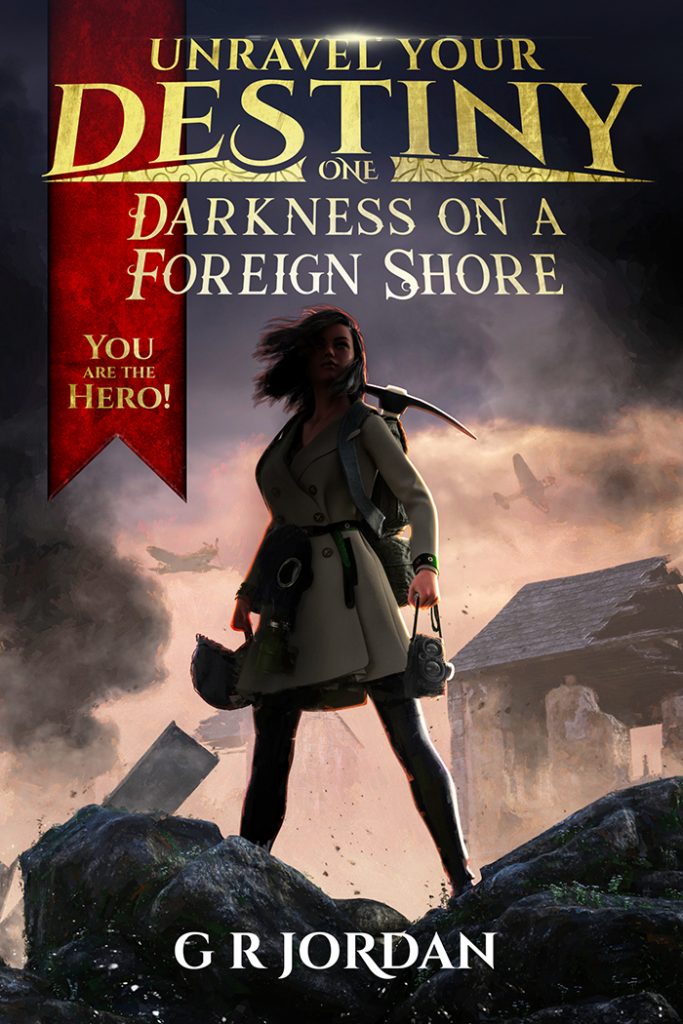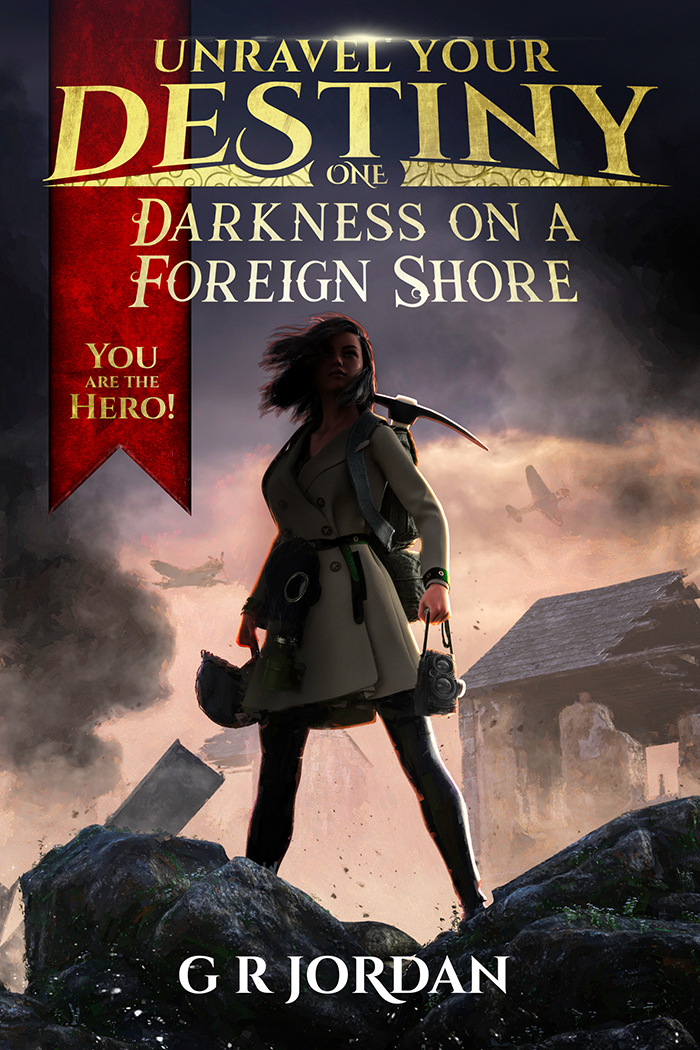 "Unravel Your Destiny" is the roleplaying books arm of Carpetless Publishing, a project inspired when Gary (G R Jordan) met Jonathan Green at the 2019 UK Games Expo and purchased his roleplaying book, "The Wicked Wizard of Oz". This took Gary back to his days of playing such roleplaying books as the Fighting Fantasy Series, Joe Dever's Lone Wolf Series and the Ninja based The Way of the Tiger.
And so a dream was born to create a roleplaying book of his own. The dream is now becoming a reality with a Kickstarter now active for the first book in the series, ending on the 1st December 2019. With cover work by the hugely talent Jake Caleb Clarke (jcalebdesign.com) and play testing already underway this promises to be a cracking adventure.
The Story
Alone on a foreign shore. Enemies all around. Unsure of who your friends are. Dangerous missions that have to be successful. Can YOU overcome your fears, evade capture and make it home? The world has become a dark place with Europe in turmoil as Germany flexes its might and invades many countries including France. In Britain, operations are underway which seek to aid the French resistance and throw the German army out of the country on the road to winning a war. YOU have been chosen to be one of the many female spies who will enter France and work to assist the local fighters, performing necessary tasks to aid the war effort. Stealing plans, organising airdrops, blowing up communication links, disrupting German units and running other spies are all within your sights as you bravely risk your life in a strange land. Will YOU survive? Will YOU succeed? Unravel YOUR destiny and find out! YOU make the choices! YOU are the hero! YOU face the consequences!
Who is the book aimed at?
This book was written with the teen and YA reader in mind though anyone who enjoys role-play games and choose your own adventure novels will enjoy this. It has a number of different missions to accomplish which involve solving puzzles and taking actions all under the pressure of unwelcome discovery. If you're up for a challenge, this is for you!
So get on board and go to the Kickstarter right here!